Meet Dr. Laura Lohndorf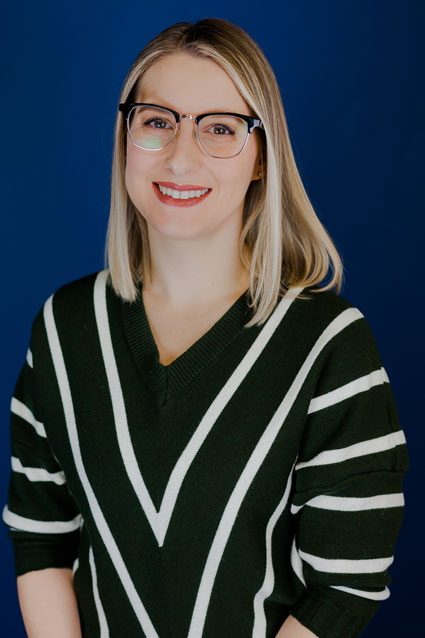 My decision to become a chiropractor was based largely on the ideas of preventative medicine and the natural intelligence of our bodies. To me it makes more sense to lead a healthy lifestyle and stop disease and injuries before they begin."
Dr. Laura's typical style of treatment includes manual adjustments coupled with manual or instrument assisted soft tissue work. She also utilizes instrument adjusting and flexion-distraction tables when appropriate. Home exercises/stretches and ergonomic advice also play a key roll in her practice and the success of her patients in reaching their health goals.
Chiropractic Education
Dr. Laura graduated Magna Cum Laude from Palmer College of Chiropractic in February 2016. Prior to attending Palmer, she received her Bachelor of Arts in Psychology from the University of Michigan-Flint. Since graduation she has completed continuing education seminars to expand her knowledge about pediatrics, extremity adjusting, and custom orthotics.
EXPLORE CHIROPRACTIC CARE »

Personally
Dr. Laura enjoys spending time singing and dancing with her children, watching movies with her husband, and going for walks with her beagle, Junebug. She enjoys being outdoors when the weather is nice. Her favorite part about Alberta summers is hiking in the mountains.
Contact Baynes Family Wellness today to schedule your appointment.
---
Dr. Laura Lohndorf | (780) 986-1837