About Baynes Family Wellness
Our Office Can Meet Your Every Need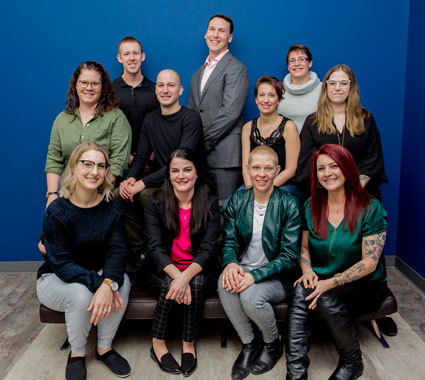 Family wellness and health optimization have been the focus of our chiropractic care centre since 2007. At Baynes Family Wellness, our chiropractors are passionate about working with Leduc community members of every age. Our doors are open to people from all walks of life: from newborns, children and pregnant moms to weekend warriors, auto accident victims and active seniors.
We place particular emphasis on prenatal and pediatric chiropractic, as well as elite athletic care, massage therapy and sports injury.
Express a Life Without Limits
Our practice mission is simple and precise: we want to help people achieve the health and wellness goals that are important to them."
Whether you desire to eliminate pain, successfully manage a chronic condition or optimize your wellness potential, we have the tools and expertise to make a genuine difference. Our patients count on us to deliver gentle care that allows them to live a life without physical limitations.
Our Motto: The Best Is Yet to Come
We feel fortunate to be a part of what makes the lives of our patients more abundant, fulfilling and joyous.
Over the past decade, our passion for what we do has only deepened and evolved; we'd love for you to be a part of the reward of what we have to offer. May we welcome you as a new patient? We direct bill most insurance companies. Contact us today!
MEET THE TEAM »
---
About Baynes Family Wellness | (780) 986-1837