Meet the Team at Baynes Family Wellness
Get to Know Us
---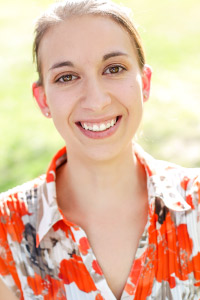 Danielle Palichuk, Massage Therapist
I have been a practicing massage therapist for 9 years, graduating from Alberta Institute of Massage in 2007. I am trained in relaxation, therapeutic, deep tissue, pregnancy, and cupping massage techniques. Being a massage therapist is very a rewarding job as I get to help relieve stress for patients and help them recover from from physical or work related injuries. I enjoy spending time with family and friends, camping, reading, and playing with the family dogs.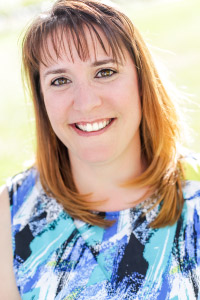 Arlene Sandy, Massage Therapist
I graduated from the 2200 hour Massage Therapy program at Grant MacEwan University in 2009. I joined the team at Baynes Family Chiropractic in 2014 after moving back to Leduc with my husband. I specialize in deep tissue, therapeutic and relaxation massage using Swedish massage techniques, trigger point therapy and myofascial cupping. I enjoy staying active with regular trips to the gym, gardening, watching hockey, spending time with family and friends, and hiking when I can get out to the mountains.

Abby Ennis, Registered Massage Therapist
Abby has an extensive background in sport. She began speed skating around the age of 8 and trained as a high performance athlete until 2005 where she retired due to a back injury. After retirement she began coaching and training various sport teams almost immediately. Abby progressed to coach at the National and International level, as well as trained numerous athletes in volleyball, hockey and football to post secondary placement in Canada and the USA.
Abby specializes in Active Release Technique (ART) but has been trained in many different modalities including trigger point release, myofacial release, and other therapeutic and relaxation techniques. She values constant learning and plans on adding neurokinetic therapy and Cranial/Sacral therapy to her list of trained techniques as well as increasing her knowledge in Active Release Technique. She hopes that her extensive sport background will be beneficial in helping others on their road to healthy movement on and off the field of play.
Tracy, Receptionist
I'm the receptionist here at Baynes Family Wellness. I joined the team in 2017 and enjoy getting to know our patients. I strive to create a positive and welcoming environment.
I have experienced the benefits of regular Chiropractic care and Active Release Therapy (ART). I have found for myself that preventative maintenance is key.
I am a huge sports fan and love spending time with my family and friends.

Kim Kraska, Office Manager
I discovered how beneficial chiropractic care is to your overall health by becoming a regular patient at Baynes Family Wellness over 5 years ago. Now that I have joined the team here, I am excited to help others discover how Baynes Family Wellness can be so beneficial to them as it has been for me!
I am a long time resident of Leduc. I love playing sports and staying active by playing slo-pitch in the summer and I enjoy walking my sweet dog Pepper all year long.
---
Meet the Team at Baynes Family Wellness | (780) 986-1837