Meet Dr. Jordan Kelso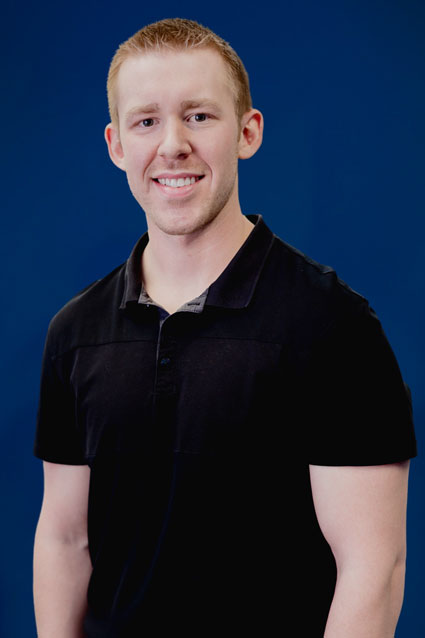 Dr. Jordan's goal as a chiropractor is to address musculoskeletal injuries or imbalances that prevent individuals from living their life to the fullest. Through the identification and treatment of biomechanical issues, his patients gain the opportunity to live a pain free and active lifestyle. Dr. Jordan enjoys working with patients of all ages and using a natural approach to help them achieve an overall state of well-being. His typical style of treatment includes manual adjustments with soft tissue therapy, stretching, kinesiotaping, and education incorporated into patient care.
Chiropractic Education
Dr. Jordan graduated Summa Cum Laude and Valedictorian of his class from Palmer College of Chiropractic. Prior to attending Palmer, he received his Bachelor of Science degree in Kinesiology from the University of Lethbridge. Dr. Jordan is proficient in a variety of techniques that he utilizes in patient care and continues to expand his knowledge through continuing education seminars.
EXPLORE CHIROPRACTIC CARE »

Outside the Office
Outside of the office Dr. Jordan enjoys being outdoors and living an active lifestyle. In the winter months he loves snowboarding, snowmobiling, and skating on the pond. During the summer he spends his time camping, golfing, and enjoys sitting around the campfire. He also has a passion for sports and loves the opportunity to sit back and watch an Oilers game.
We take total delight in seeing our patients living lives of vitality and abundant health. Contact our office today for a convenient appointment; we're WCB authorized practitioners!
---
Meet Dr. Jordan Kelso | (780) 986-1837