New Patients at Baynes Family Wellness
If you're visiting our Leduc chiropractic care centre for the first time, we'd like you to know exactly what to expect. We want to provide you with an experience where you can feel that your health needs will be acknowledged and respected.
Baynes Family Wellness has often been described as warm, welcoming and inviting. Our office is kid-friendly, where infants and children are some of our favorite people! You can always count on heart-centred care based on genuine concern and compassion.
Your First Visit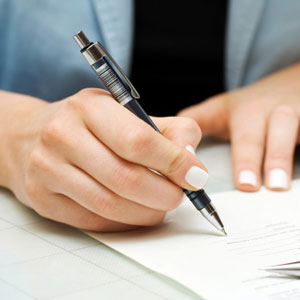 Your first appointment will take up to 60 minutes. You'll be warmly greeted upon your arrival by one of our cheerful staff members, and invited to sit down to complete your paperwork. One of our experienced doctors will then conduct a comprehensive assessment, including:
A consultation, including a detailed history
An examination
X-rays, if necessary (we'll refer you to a convenient nearby facility)
Barring any unforeseen complications, you'll then be able to receive your first gentle chiropractic adjustment.
Your Second Visit
Your second appointment will take about 30 minutes. During this visit, the doctor will evaluate your examination and X-ray findings to help you understand the source of your problem. A care plan and schedule of appointments will then be proposed based on your needs and stated health goals. Specific home exercises and stretches may also be recommended.
You'll then receive your second chiropractic adjustment.
Subsequent Visits
Once the initial diagnostic work is completed, regular visits to the office usually take no more than 15 minutes. After your spine has been corrected and stabilized, it's up to you to choose the maintenance care that best fits your ongoing wellness needs.
Get Started Today
Our office prides itself on making sure that our patients are well-educated when it comes to health care options and advances in natural healing. Contact us today for a convenient appointment; we provide direct billing for many prominent insurance companies.
CONTACT US »
---
New Patients at Baynes Family Wellness | (780) 986-1837