Chiropractic Care
Our Chiropractic Techniques
We use a number of highly-effective adjusting approaches to help improve spinal biomechanics and reduce nervous system interference. The approach we use is based on our clinical judgment and years of experience.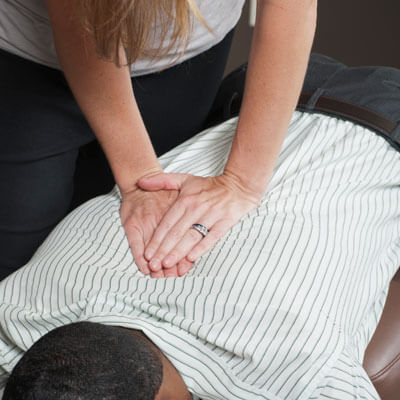 The primary adjusting techniques we use include:
Palmer Package
We're experts on a wide range of effective adjusting approaches taught at the Palmer College of Chiropractic, the birthplace of chiropractic.
Cox Flexion-Distraction
We use a special table so we can traction your spine, opening up the spacing between spinal vertebrae and relieving pressure to spinal.
Gonstead
This full spine approach relies on X-rays and a heat-sensing instrument for a thorough evaluation and documented results.
Activator Methods®
This is a system of spinal evaluation combined with a handheld adjusting instrument that delivers a consistent, low-force thrust.
If you've been to a chiropractor before and prefer to be adjusted in a particular way, let your chiropractor know. We want you to relax, enjoy and fully benefit from your chiropractic care.
Additional Offerings
We are also:
Shift Concussion Trained
Certified in Active Release Technique
Custom Orthotics from Foot Levelors
Kineseo Tape Certified
Contact Baynes Family Wellness today to schedule your appointment.
CONTACT US »
---
Chiropractic Care | (780) 986-1837